With over 20 sewing machines (including one industrial sewing machine) donated to the HMP Guys Marsh, the 'Sewing Operation' at Guys Marsh is going from strength to strength.  The workshop is currently in full production, fulfilling orders for local care homes, hospitals and other front-line, key workers.  A range of bags, caps, shoe-covers, scrubs and other protective wear is being made by the men in the workshops.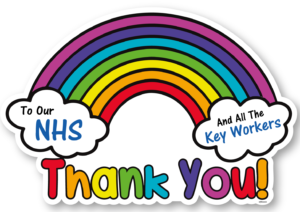 Once the immediate need is over, HMP Guys Marsh is planning to establish a permanent sewing workshop (with NVQ accreditation) so that more men can learn and improve this new skill.  In this way, the generous donations of sewing machines, material, threads etc. will continue to help the rehabilitation and resettlement of many more men at Guys Marsh, in the months to come.
It is so important for the men to feel that they are valuable contributors to the local community and that they are needed and appreciated.  A big 'THANK YOU!' from FOGM to everyone who has contributed to the continued success of this significant initiative….