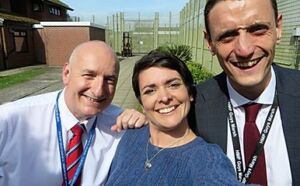 The 'Growth Project' at HMP Guys Marsh – led by Dr Sarah Lewis – was a real success in 2018-19.  What has been its impact on participants?
Mike, Steve and Jason are trained to deliver the 'Youth Growth Programme', a programme that works with young people that are on the risk of exclusion.  They are taking their learning of growth and using it as a preventative model, to support the growth of young people and disrupt the school to prison pipeline.  The Programme aims to start in 2020 and is the first of its kind.
Jason has also accompanied Dr Sarah Lewis to co-facilitate sessions to university students from China who are training to be police officers.
Steve is writing and producing his own music and building a fan base; Mike and Steve have successfully got their CSCS cards and are working in the construction industry. Last year Spenser was accepted onto an apprenticeship in order to develop his skills in business, so that he can set up his own business within the food industry.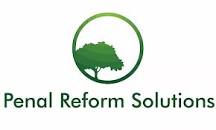 Robbo and Hardip work with Penal Reform Solutions (PRS), promoting the 'Growth Project' and raising awareness around prison reform.  They are also designing a Financial Literacy Course to build financial capacity in the most vulnerable members of the community, using the 'Growth Project' principles.
Ian is creating podcasts for PRS, to highlight the importance of rehabilitation and growth in prisons.  He is also organising the Everest Reform Project, involving 2 prison staff and 2 ex-offenders climbing Everest, with the support of a crew who all have lived experience of prison. Leroy is due to be released in 2020 and has been accepted for a Foundation Degree in Film.  He hopes to join the PRS team following release, to carry out support work for the 'Growth Project' in prison, using his experience of the arts and script writing to engage prisoners. James has written a 10 week Mindfulness Based Yoga Course and currently works as the Business Manager at PRS.  He is currently developing a lifer programme, which is focused on growth, relationships and identity.
Kevin is developing his Business Idea to support prisoners who want to be Entrepreneurs.  He has developed a passion for singing and music production and working on a music project currently in prison. Ben worked for PRS upon release and whilst he no longer works for PRS, he is keen to volunteer, once he finds greater stability. Shaun is currently in HMP Sudbury and working in other prisons with younger residents, talking about his life and his experiences of prison. He is keen to deliver the lifer programme, which is currently being developed by PRS.  He is regularly out on ROTL regularly and is doing well.
(Edited) by Dr Sarah Lewis
Testimonials:
"The Growth Project is a brilliant way to motivate everyone.  It embeds positive attitudes which help raise confidence in both staff and men, with increased trust and responsibility."  Staff at HMP Guys Marsh
​
"I think growth is a positive opportunity to allow change and development within our environment and to build a culture we can be proud of and hopefully maintain".  Staff at HMP Guys Marsh 
​
"The Growth Project is a great inspiration for hope and encouragement for betterment of everyone's life.  Thank you for everything and I wish you all the best in the future".  Resident at HMP Guys Marsh 
​
"You are the ambassador for hope and growth and the most inspiring person I have ever encountered.  You do us proud and truly change lives".  Resident at HMP Guys Marsh 
​
"After over two years of hard work, sheer persistence and energy, we find ourselves in an establishment that has improved considerably across a number of fronts."  Deputy Governor at HMP Guys Marsh